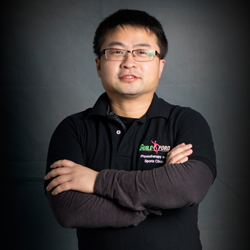 Tony Hong, MPT
Physiotherapist
Tony graduated from Masters of Physical Therapy at University of BC in 2011. He has completed several postgraduate courses including Acupuncture training (CAFCI), Dr. Ma's Integrated Dry Needling, Level two Diploma in Manual and Manipulative Therapy, John Barnes and Stecco's myofascial release courses.During treatment, Tony likes to provide care taking into account the whole person combining western and eastern points of view. He utilizes manual therapy, acupuncture/dry needling, and therapeutic exercise to help clients recover and maximize optimal functions. In his spare time, Tony contributed his knowledge and expertise to local community. He was volunteered in a number of local sports events and was invited by FairChild radio (FM 96.1 Hz) and hosted two programs in March 2015 to promote active lifestyle, injury prevention and physiotherapy services. Also, Tony enjoys badminton, snowboarding, table tennis, hiking, travelling and the most important to spend time with his 6-month-old little man at home. Tony is also fluent in Mandarin.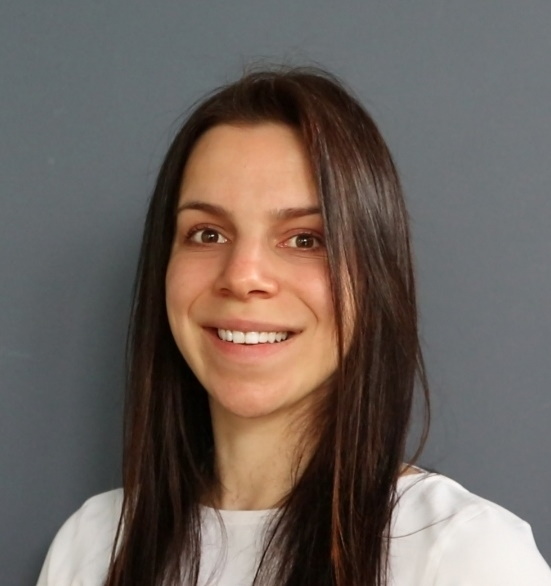 Casey Tyler
Reg Massage Therapist
Casey is a graduate from the Vancouver College of Massage Therapy. She has been in practice for a few years now and has plenty of experience with rehab for sports related injuries or day to day injuries, MVA, headaches, pregnancy, and much more. Casey is currently a competitive bodybuilder and has been active in other sports throughout her whole life. She believes that everyone is very unique and can live a pain free or pain manageable lifestyle. Therefore, no matter what stage of life you are in, each patient will receive an approach and treatment plan catered to their specific needs and lifestyle to provide the most beneficial outcome.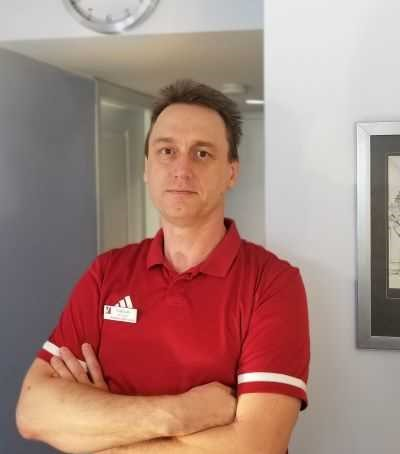 Vlad Kruglikovskiy
Reg Massage Therapist
Vlad believes that friendly, and professional human touch may have an incredibly strong therapeutic effect and relaxing impact. With the touch, massage therapists are able to relieve pain, rehabilitate injuries, reduce stress, increase relaxation, and aid in the general wellness of their patients. Sometimes, if needed to achieve the best result to a patient, Vlad is willing to collaborate with other professionals. Vlad treats orthopedic and systemic conditions, in addition to providing relaxation-focused treatments for unrelenting stress. Vlad's primary focus at the moment is channeling his skills toward treating athletes and people who love daily sports activities. The solid experience and medicine related knowledge combined with the many years of Vlad's sportive career as a professional athlete, allow him to understand the nature of many sport related injuries along with the conditions associated with surgical interventions and somatic diseases, amongst other injuries. Using a few languages, such as English, Russian, Polish, and French, helps Vlad build communication with patients. Knowledge of the Latin terminology allows him to understand of the special medical literature and maintain professional network with other specialists. Vlad graduated from the 2750 hours massage therapy program at Vancouver Career College in 2021. It is his second education in the medical field. He also graduated from Medical University in 1995 with a pediatric specialty, He has more than 10 years of extensive working experience in international pharmaceuticals companies, as well. Vlad loves to swim and play water polo. For the past five years, Vlad has been a coach at the Surrey Water Polo Club, instructing children ages between 7 and 19 on how to swim and play. Apart from being a member of the West Coast Masters Vancouver senior team, Vlad also sparing time for fencing and martial arts. Since 2013 Vlad has been living in Maple Ridge. Vlad welcomes new patients into his practice and is always ready to answer any of their questions relating to their health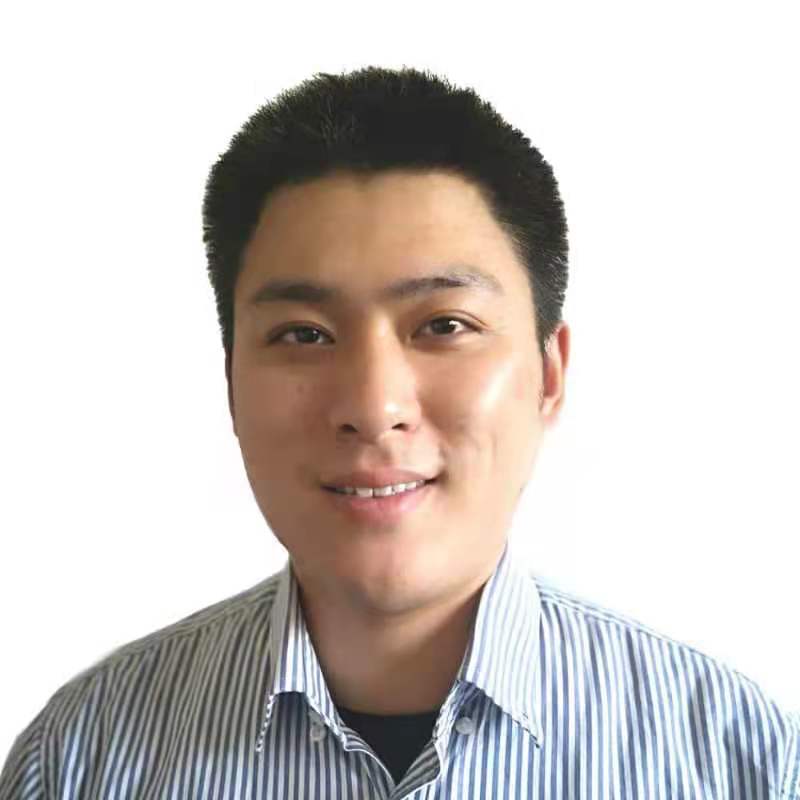 Jason Yu
Reg Physiotherapist
Jason's goal is to help people rehabilitate after injuries and provide a more personalized approach to treatment and care. Jason uses a client-centered approach and focuses on incorporating his client's goals with the latest evidence and literature support into a plan of care. Jason is fluent in English and Mandarin. He speaks conversational Cantonese and is learning Spanish.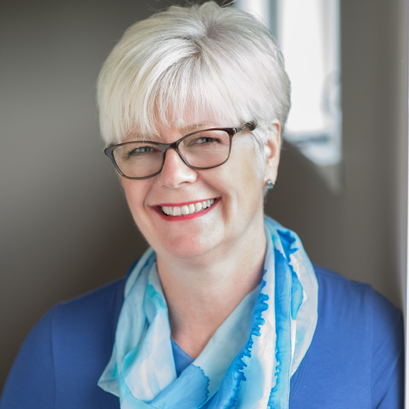 Janet Tinney (Retired)
Physiotherapist
Janet Tinney has over 30 years of experience as a physiotherapist. She has worked in private practice, hospital and rehabilitation settings, with people of all ages and abilities. She works with orthopedic, neurological, respiratory, musculoskeletal, women's and men's health and lymphatic problems. Janet has a Bachelor of Science in Rehabilitation Medicine from the University of British Columbia, a program which graduated combined physio and occupational therapists to service British Columbians, especially those in smaller communities. Janet established a foundation of basic and essential physiotherapy skills working in a rehabilitation center, rotating through neurological, orthopedic and respiratory services. Janet has also worked in acute hospital settings and extended care. In the last 20 years she has focused on manual therapy skills. Her practice now addresses the underlying cause of dysfunction to improve movement and reduce pain in many different conditions. She encourages patients to take an active role in their own health by understanding the causes of their concerns and how to promote wellness. She uses her knowledge of applied physiology to influence her manual therapy. Her patients call it good hands.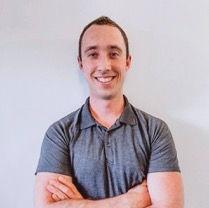 Davin Rogers
Reg Massage Therapist
Davin is a graduate from the West Coast College of Massage Therapy. He has been practicing for three years and has had experience in many areas. He believes firmly that every person has individual needs, requirements, and reasons for why they are seeking help. In order for them to get better there needs to be knowledge, skill, empathy, and an unbiased practitioner that can give an individualized assessment and treatment. Davin loves to meet new people and gets along with everyone. He believes informed consent is at the utmost importance for his patients to build a trusting relationship. He provides a safe environment for all people and strives to make his patients feel heard and give them autonomy in there own health.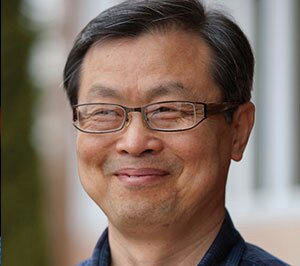 Eugene Bang
Reg Acupuncturist
Eugene taught Traditional Chinese & Acupuncture at Central College.
Eugene Bang's interest in the emotional and physical aspects of health led him to obtain a two-year Diploma of Rehabilitation from Lethbridge College of Alberta and to become a Registered Acupuncturist after three-year education of Central College of British Columbia. He has not only studied Yin Yang Pulse Diagnosis & Tonification Sedation Stimulation Method, but also has practiced Scalp Acupuncture, Cosmetic Acupuncture and Acupressure. All his life he has put Nishi Natural Health Therapy into practice. Eugene's combined approach is particularly effective for numerous conditions. Though not limited to these areas, his specialties are:
Auto Accident Recovery, Low Back Pain, Hip Joint, Neck & Shoulder Pain, Frozen Shoulder, Migraine, Insomnia, Dizziness & Vertigo, MDDS ,Tinnitus, Facial Paralysis (Bell's Palsy), TMJ Disorder, Plantar Fasciitis, Menopause, PMS, Dysmenorrhea, Skin Conditions, Infertility, Impotence, Stroke Rehabilitation, Post-Surgery Pain, Post Natal Recovery, Lyme Disease, Cosmetic Acupuncture, Weight Loss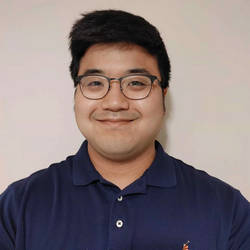 John Suh
Reg Kinesiologist
John Suh has been a part of the Maple Life physiotherapy and wellness team as a practicing Kinesiologist since 2021. He graduated from Trinity Western University with a Bachelor's degree in Kinesiology and is a member of the British Columbia Association of Kinesiologists (BCAK).
John is excited to help his clients reach their personal rehabilitation goals and assist clients in their journey to live a healthier life through stretches and exercise. As a Kinesiologist, He tailors the exercise programs to meet the clients needs.
He is fluent in Korean.